LS B BALL IN REVIEW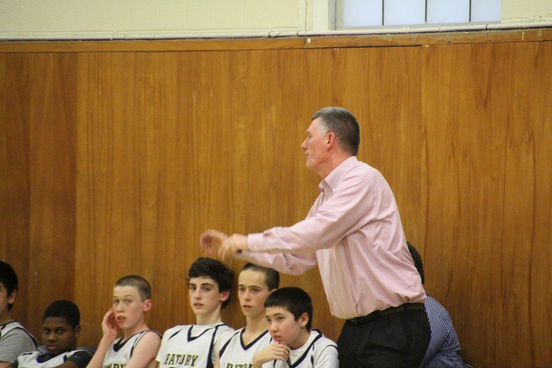 Joe Meade, Staff Writer
March 2, 2015
Joe Meade, Staff Writer
It is hard to sum up such a long and fun season for both the lower school JV team and Varsity team. The JV team struggled in the beginning, mostly with scoring and rebounding. However after a 46-23 mauling of Morristown Beard, this was no longer a problem. The JV Rams scored like crazy being more aggressive and smart with the ball. They continued to pick up more wins and had a couple of close losses. But, the team matured both mentally and physically and the remainder of the squad next year has a lot of potential and talent.

The Varsity team had an amazing season. They finished with a record of 11 wins and 2 losses. Many of the Rams wins were blowouts thanks to superb rebounding and shooting. The season included many great performances that included 30 points showing from Will Smart, a double-double, 21 rebounds, and epic blocks. The team's progress was proven in the last game of the year against MKA. In the first game MKA outscored the Rams by 20 plus points. This time, the Rams overcame a 15 point first half deficit to beat the Cougars by 7. Even more remarkable was the second half. This was domination from the Rams. They made shot after shot while MKA never really went on a roll. Both teams showed great development and can only help ensure a bright future to OP hoops.
Thank you to Mr. Cranley and Mr. Kaounis for their expertise, patience, and time.