Lower School Cross Country on a Roll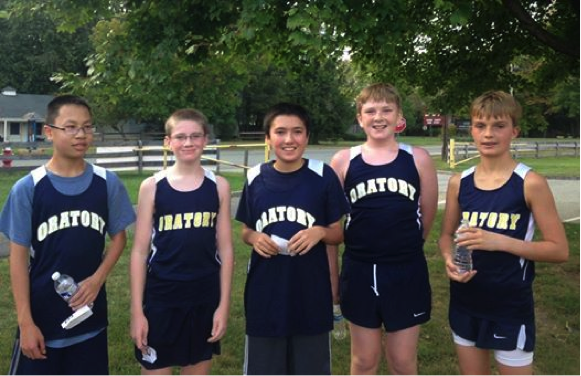 Hang on for a minute...we're trying to find some more stories you might like.
Joseph Meade, Staff Writer
Lower school cross country had another great showing. Jack Sula had nothing short of a terrific run. He came in first place by beating his opponent who was next to him the whole race. It came down to the final stretch where Jack took the win by one measly little second which gave him his 2nd overall race win and third age group win. In his debut run for the Rams Joseph Cranley came in third place only a few seconds from Sula. In his debut run for the Rams Chris Kraemer came in 7th respectively. Joseph Meade, Patrick Windels, and Justin Oei rounded out the rest of the pack with a phenomenal run improving their times. The Rams have three more meets and a big one with the Summit invitational in a week. It has been an impressive season for the Rams and coach, Mr.Gordon. The Rams are starting to improve their times each race and the future of the season has the potential to be even better than the start.