Is the End Really Nigh?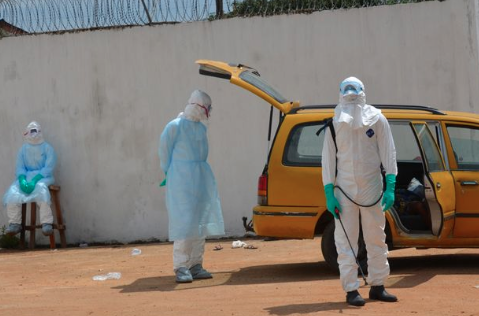 Hang on for a minute...we're trying to find some more stories you might like.
Carlo Lutero, Staff Writer
We've all heard of the recent Ebola virus outbreak in Africa, which has resulted in the quarantine of countless African villages. Well, just a few days ago a report came in regarding two Ebola patients that had apparently "risen from the dead." A Liberian Newspaper stated," Two Ebola patients, who died of the virus in separate communities in Nimba county have reportedly resurrected in the country. The victims, both females, believed to be in their 60s and 40s respectively, and had died of the Ebola virus recently in Hope Village Community and the Catholic Community in Ganta, Nimba. But to the amazement of residents and onlookers on Monday, the deceased reportedly regained life sparking total disbelief in the endemic population. The New Dawn Nimba County correspondent said the late Dorris Quoi of Hope Village Community and the second victim only identified as Ma Kebeh, said to be in her late 60s, were about to be taken for burial when they resurrected."
The Ebola virus has already killed thousands of people in Africa, and this is the first report of a victim resurrecting. It is said that the two women are now walking among other living people.
Many say it is merely a rumor due to the report's lack of credibility. In fact various websites and blogs have already completely labeled it as just that. For now, who really knows? Maybe the apocalypse is indeed inevitable and has come much sooner than any of us had expected.