Another Stunning OT Win for Varsity Soccer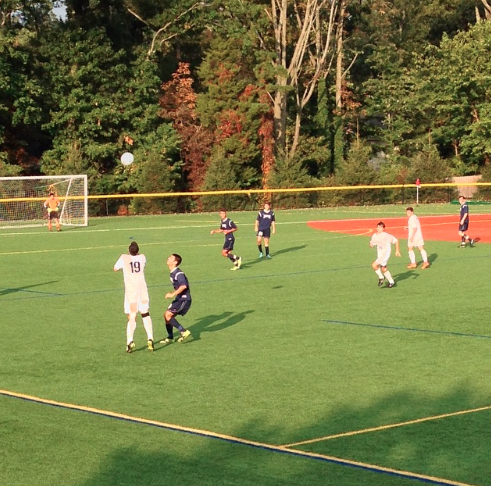 Hang on for a minute...we're trying to find some more stories you might like.
James Calder, Staff Writer
Freshman AJ Kopacz's goal with three minutes left in the second overtime propelled the boys varsity soccer team to a 2-1 win over conference rival Johnson on Tuesday. After a slow start that saw Oratory go into the half down 1-0, they picked up the intensity and came out for the second half with a much stronger performance. The equalizer came in the 55th minute on a great ball by goalkeeper Sebastian Ramirez (5 saves) to James Gagliano, who was unfortunately unable to do his trademark Bradley Wright-Phillips goal celebration, but was able to easily beat Johnson's goalkeeper and set up the easy finish for junior Jack Bizub. In the second overtime with time running out, AJ Kopacz fired a long strike into the bottom corner of the net for the game-winner. With only three games left to play in the regular season, this win was critical as it places Oratory Soccer 1.5 games ahead in the conference and moves the team to a stellar 6-1-1 record on the season. Come out to support the team during their next home game against rival Dayton on Monday October 4th at 4 pm.