An OP Freshman's Perspective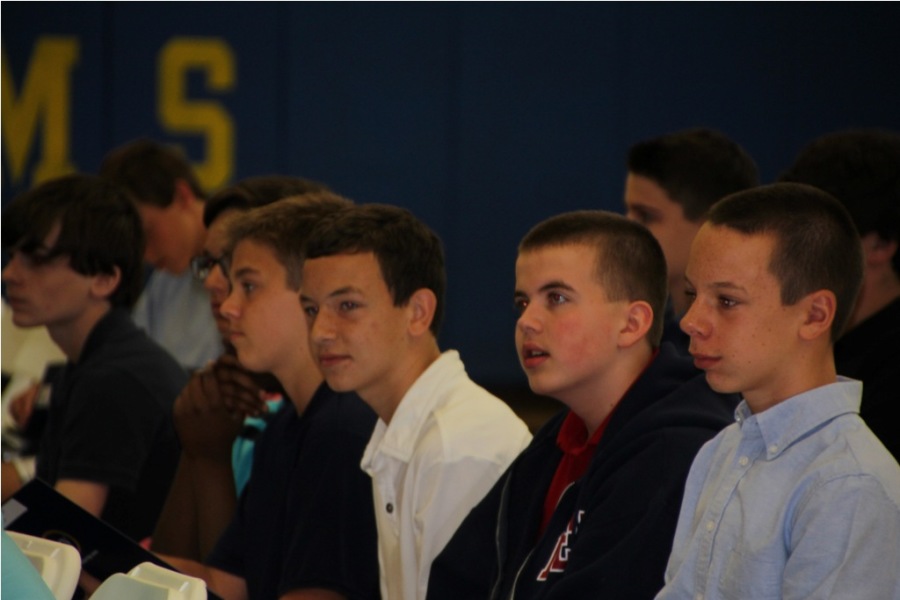 Richard Imossi, Writer
September 30, 2014
Richard Imossi, Staff Writer
This is an edited interview with Liem Lynch '18. 
How has your experience at Oratory Prep been so far?
I have had a great experience here.  All the students and faculty have been really friendly at Oratory.  I have made a lot of new friends, and I hope I can continue that throughout my four year career at Oratory.
Is high school what you expected?
Yes, it is.  When I first came here for freshman for a day, I was greeted warmly by all teachers of each class.  All the older students were also very friendly to me, too.  I knew that Oratory was the right place for me, and it turns out that high school is working out for me so far.
Have there been any adjustments you had to make for high school? If so, what?
There were some adjustments I needed to make when I came here.  I now have to take the train into school everyday.  That was one of the big ones.  I now have to move around more from class to class so it was very different from what I had to do at my old school.
So far, what is your favorite part about Oratory Prep?
Besides the lunch here, I would say that my friends are my favorite part about Oratory Prep.  Everyday, I get to see my friends on the train, at school, and even after school.  They help me out when I am having trouble with school work and they support me in other fields like basketball.
Do you prefer the school lunch at Oratory Prep, or at the previous school you attended? What is your favorite school lunch?
The food here at Oratory Prep exceeds the food that I had at my old school.  It is hard to say which one is my favorite, but I think I will go with the chicken nuggets and fries.  I really like their cookies here, too.
What are your thoughts on the workload at Oratory Prep?
I can't really say since it is very early in the year, but I think the workload here is pretty steady so far.
What sports/clubs are you currently part of? Do you plan to join anymore?
I am part of the Sports Enthusiast Club run by Mr. Scotto.  I plan to join several other clubs, including the bowling club and the chess club.