Ronaldo's Absurd Deal with Al Nasrr and the Ins and Outs of the January Transfer Window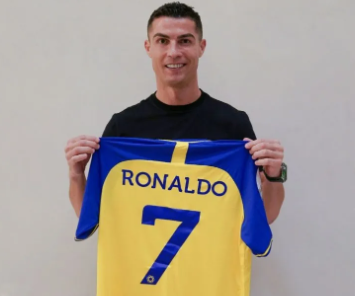 With January rolling around, the 1 month transfer window has opened and Europe's top clubs are already on the market for players. Chelsea is the biggest spender so far, already having four successful and completed signed deals and one more in the works. The January window gives teams the opportunity to correct something in their squad mid-season which is vital to a lot of teams' success.
Another major part of the transfer window is resigning players. Many players have contracts that expire in the summer and the January window allows the club to renew those contracts so their players stay. Atletico Madrid is trying to rework their contract with Jao Felix who is set on moving away from the La Liga side. In some cases, the clubs step their foot down and don't let the players leave, which creates a stir of controversy for all parties involved.
Biggest updates: Cody Gakpo to Liverpool. Last summer Liverpool bought Nunez for 80 million pounds. Needless to say, he's been a major disappointment. Only scoring 5 goals in 15 goals and missing 50 wide-open shots, Nunez was not the player they thought he would be, granted he still has time to turn it around. Gakpo addressed their need for another dominant attacker reliable in front of the goal. He has a huge World Cup goal scoring in every single game for the Netherlands. Painting him upfront with Salah and Firmino will help Liverpool's attack and chances of making the top 4.
Enzo Fernandez, the best young player at the World Cup, is also set to make a move to England as Chelsea's 5th signing of the window. Arsenal is trying to work out a contract with Ukrainian Murdyk and the deal looks to be set and complete.
The craziest news of the January transfer window is Ronaldo to Al Nassr. This move has sparked a lot of questions and shocked a lot of football fans. At Ronaldo's age, there aren't many options especially since 99% of Europe's top clubs want nothing to do with him — retiring or joining a "retirement league" are the two options. Why would he do this? Simple… Most players at that age go to the MLS or an Asian league (Iniesta playing in China) most opt to go the Asian or Saudi Arabian route due to the money involved (a lot more than MLS teams can offer) there is however a clause (term) in his contract that says if a Newcastle a team in the premier league qualify for the champions league (top 4 of each major league…currently in 3rd), and if they do he can get a loan there as they are owned by the same Saudi Arabian company that owns Al Nassr.
Newcastle's Manager has come forth and denied this clause in Ronaldo's contract in a recent press conference.
In a breakdown of his contract, Ronaldo will earn 200 million dollars a year which is insane. To put it in perspective that's 16.6 million dollars a month, 548,000 dollars a day, 22,833 dollars an hour, 380 dollars per minute, and 6.34 dollars every second.
Players on the rise: with the World Cup recently finishing the top performers are on the rise this transfer window. Players Like Bellingham, Enzo Fernandez, Gvardiol, Bono, and Gakpo.
Big teams' biggest needs in January:
Chelsea – a new manager gm and the whole front office as well a new defense starting with a center back. Make sure to resign N'golo Kante before his contract expires in the summer.
Bayern Munich- a Goalkeeper as nuer is out for the season with a broken leg, they need to bring in a keeper to fill his shoes (most likely yans sommer)
Juventus- a completely new starting 11 as they are doing terribly in the league.
Madrid- for their star players to remain healthy (Hendricks coming in 2024 as he is too young to join Madrid right now).
Arsenal- for players to remain healthy as they push for the title (hope that Nketiah stays in sharp while Jesus is out) also getting Murdyk would help the push.
Manchester City – is not on the market because their team is complete.
Leave a Comment