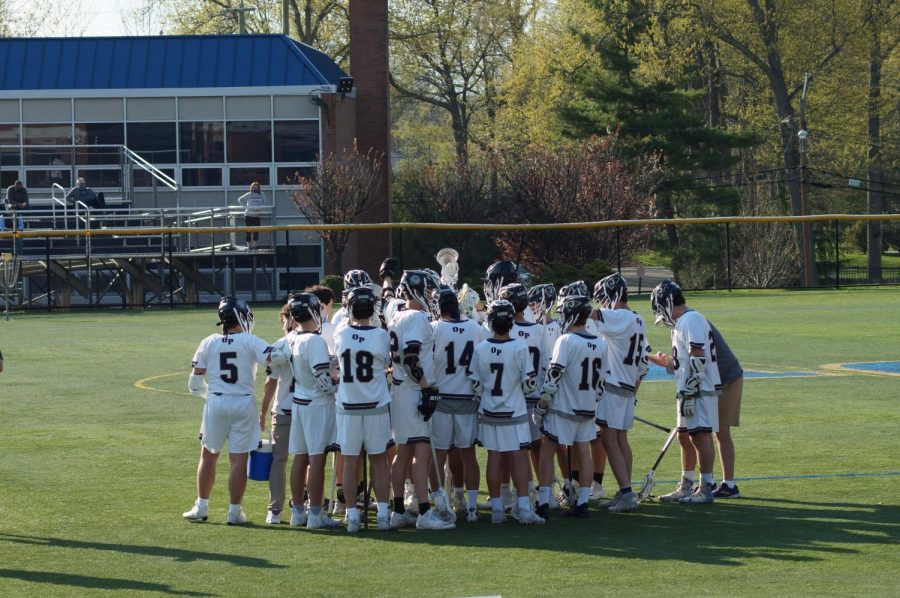 Lax season is upon us! The Rams kicked off their first week of the season with 2 wins over Newark Academy and Paramus Catholic before their loss to Verona Saturday.
In their first matchup following the pandemic-canceled 2020 season, Oratory hosted Newark Academy. The Rams beat the still winless (written on 4/26) Minutemen 8-3. Sophomore Kyle Gann introduced himself tallying a couple of goals. But it was the senior class that did most of the damage. Senior Luke Jacobello led the way with 4 goals, followed by Holy-Cross bound Jon DeMontagnac and Michael Viggiano each with 1. Junior Matt Terraciano chipped in 4 assists and Senior Kenny Heffernan tallied 4 saves in the net.
The Rams went on the road to face Paramus who they defeated in a much tighter contest 7-6. Again, it was the seniors that did most of the damage. 'Jaco' again netted 4 goals and dished out 2 assists. Boylan, Gillette, and Terraciano each added a goal for OP, as well. The Rams were down 5-3 heading into the 4th quarter, but 3 goals to tie and 1 in OT propelled OP to victory.
Following two quality wins, OP traveled to Verona on Saturday. They would be thwarted by Verona, however. Luke Jacobello once again led the Rams with 3 goals, but this time, his younger brother Marc chipped in a goal for himself. Junior Matt Terraciano added 2 goals to go along with 3 assists. Six would not be enough, however, as Verona would tally 15 of their own, sending the Rams home with much to be desired.
OP hosts St. Peter's Prep Wednesday before they face Columbia on Saturday, also at home.
Solid start for lax so far. Keep it up!