An Interview with New Staff Member Mrs. deMontagnac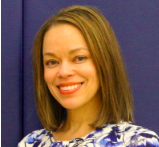 Mrs. deMontagnac, the mother of Jonathan deMontagnac, a junior here at Oratory, just joined the school and now works with Mr. Donnelly in alumni relations. Her office is located on the second floor of Degaeta Hall directly across from the reception desk. I was able to ask her a few questions regarding her position and what it's been like during her first few days on the job.
What's your official position here at OP and what are you responsible for?
My official position is with the OP Development office, as the Director of Special Events. I work with the Development team to plan and coordinate Development events that help foster connection within the OP community (current families, alumni, and friends of Oratory). Additionally, I will work to sustain on-going commitment to support Oratory's continued growth through advancement initiatives. I will do that by working, alongside the Development team, with alumni relations and the annual fund.
How have your first few days at Oratory been and how have you adapted to this new job?
My first days at Oratory have been fabulous! A sense of how special Oratory is came through immediately – the feeling of acceptance and the warmth of this close-knit community resonated. So far, I feel as though I am adapting well to my new job due to my previous experiences. I think my background in Social Work, coupled with my 13 years of volunteer experience (creating large scale programming, chairing or co-chairing fundraisers, working with individual and corporate donors/sponsors for schools and local/national non-profit organizations) will serve me very well.
How do you connect and get into contact with OP alumni?
The Development team stays connected with the OP Alumni through a variety of channels. For instance, one of my first duties upon starting was to send the OP Alumni the monthly email, which is a nice way for OP Alumni to stay up to date on the happenings at OP. Additionally, I will connect with the OP alumni through their reunions, the annual Alumni Newsletter, and OP Development events. OP has 2,000+ current active Alumni spanning from 1940 to the most recent Class of 2019. What's also really nice is seeing how the values of OP's Prepared for Life. Brotherhood for Good can be experienced through heartwarming connection with OP alumni. On my second day, there was as an impromptu meeting of an Alumnus Frank Sweetin '65, who stopped in to see all of the changes and say hello. He was thrilled with the renovations and shared his story of what he had been doing. He was also incredibly proud of his son, Retired Airforce Technical Sergeant Chris Sweetin '92, and his numerous Airforce distinctions, including the Third Oak Leaf Cluster Air Medal. "Sergeant Sweetin's exceptional airmanship and courage led to the successful execution of 20 Operation ENDURING FREEDOM combat missions and over 282 hours multiple Aerial Flight Search and Rescue missions for all coalitions for forces in Afghanistan..." Equally thrilled and proud were all of us – the Development Team! It felt like a family reunion; the joy in the air was contagious. At that moment  Prepared For Life. Brothers For Good. lived! It was incredible. 
What work were you involved with before coming to Oratory?
Like many of our OP parents, I wear multiple "work" hats – inside and outside the home. I am a mother of two – a son (a junior at OP) and a daughter (freshman). I also worked outside the home as a contracted School Social worker with Child Study Teams in 8 different schools, throughout central New Jersey. Prior to that, I worked for a corporate Employee Assistance Program as a Counselor conducting short term therapy with employees and their families. Additionally, I have always been involved in volunteering with schools and non-profit organizations.
Is there anything that stood at to you when learning about this job opportunity at OP?
Yes, for me it came back to how Oratory Prep is a dynamic environment for a young man to thrive holistically through their academic, social and emotional growth. I believe in the Mission of Oratory. As a parent I knew this first hand, seeing the growth, confidence and how well prepared students are as they get closer to their college years and beyond. I felt I would be able to sincerely communicate and help to inspire support of Oratory, because of my dual role here at OP.