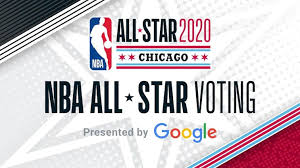 The first round of NBA All-Star Votes returned last week. The top players from the Western Conference were Luka Doncic, LeBron James, and Anthony Davis. From the Eastern Conference, Giannis Antetokounmpo, Pascal Siakam, and Joel Embiid led the way. It seems fairly normal, right? However, as I scanned the list further down, Tacko Fall and Alex Caruso were above players like Bam Adebayo and Devin Booker, who are lightyears better than the former.
Fall is averaging 4 points and 2 rebounds and Caruso is averaging 5 points and 2 rebounds. I get it. They are memes and people are drawn to them (for reasons beyond me). After reading a few articles, I understand people like Caruso because he looks nothing like an NBA player. Most notable for his balding head, his features do not scream NBA player (let alone All-Star). Tacko Fall has also enthralled the NBA fans. He stands 7'6 and is up there as one of the tallest players ever.
The problem with giving your votes to Caruso and Fall is that you are depriving players who are more deserving. Behind Fall in voting are: Adebayo, Hayward, Drummond, and Sabonis. Trailing Caruso is Ja Morant and Devin Booker. 
The bottom line is when Caruso and Fall get votes, the Devin Bookers and other deserving players do not. I think the NBA (and other pro sports) need to end the fan voting. It is getting out of hand.