Deeds of Flesh / Erik Lindmark / Unique Leader Records
Hang on for a minute...we're trying to find some more stories you might like.
Deeds of Flesh is a Technical / Brutal Death Metal band with elements of proto-slam from Los Osos, California. They were formed in 1993 by guitarist Erik Lindmark, bassist Jacoby Kingston, and drummer Joey Heaslet. They released their first and only EP in 1995 entitled Gradually Melted. This immediately put them on the map for the underground metal scene. What was even cooler about this, was that Erik Lindmark produced the whole thing himself. Shortly after this, Deeds of Flesh released their first album entitled Trading Pieces in July of 1996, which was again self-produced. Erik was so good at producing albums and was enjoying the producer side as well as the musical side of things so much, that he founded his company, "Unique Leader Records," in 1997. This is THE record label for putting underground brutal death metal bands on the map. Bands such as Decrepit Birth, Disgorge, Vomit Remnants, and Internal Bleeding, are featured on the record label (all of which kick major butt).
Deeds of Flesh went on to record their 1998 record entitled Inbreeding the Anthropophagi which got mixed reviews but did not back away from their usual brutality. Their next album released in 1999 entitled Path of the Weakening is my personal favorite containing my personal favorite Deeds of Flesh song, "Indigenous to the Appalling," as well as many other great tunes such as, "Sounds of Loud Reigns," and, "I Die on My Own Terms," which contains one of my favorite outros of all times. Deeds of Flesh recorded five more albums before Erik was diagnosed with sclerosis, a disease that causes abnormal hardening of body tissues. Following a battle with sclerosis, Erik died on November 29th, 2018. This was very sad news for me as Erik is my third favorite guitarist of all time. Deeds of Flesh had just finished the recording process of their tenth album, so their material from 2013 is the last time I will hear a ridiculously technical, catchy, brutal riff from Erik. "The label released a statement addressing the situation, paying tribute to the late death-metal CEO's legacy by saying, 'The indelible mark he has left on the Death Metal genre is monumental, both as a businessman and as a musician. After building this label from scratch with his Deeds bandmates, Erik took Unique Leader to a level he had never expected it, or the genre, to get to.'"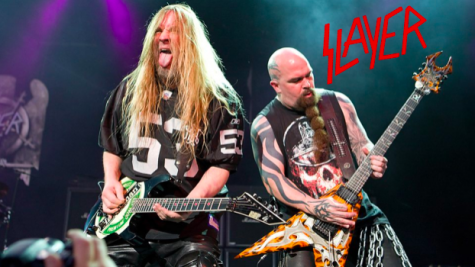 John Coyne, Staff Writer
Hi, my name is Jack Coyne and I am a member of the class of 2020. I am interested in writing mostly about heavy metal and supercars. I am hoping to influence...