Metro Boomin : "Not All Heroes Wear Capes" – Album Review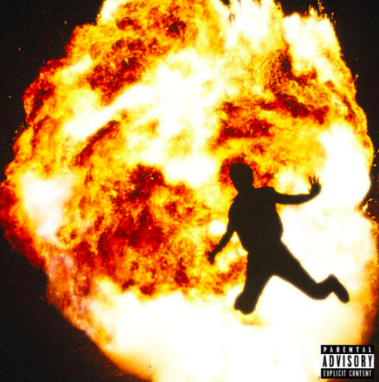 Hang on for a minute...we're trying to find some more stories you might like.
Earlier this November, trap producer Metro Boomin dropped his 6th album, featuring artists like Travis Scott, Drake, Young Thug, 21 Savage and more. Here are my thoughts and rundowns on the songs;
10 AM/Save the World (Featuring Gucci Mane)
The song introduces a beat filled with emotion, Gucci Mane seems to be reflective on his career and emphasizes that he is "focused on his check". Gucci Mane elevates any song, and his presence fit the Metro Boomin style extremely well. The song is definitely solid, but I have seen much better work for Gucci – at no point was there a moment when he truly seems to "go in" on the beat.
Rating: 2/5 Stars
Overdue (Featuring Travis Scott)
This happens to be one of my favorite beats on the album, and Travis Scott is an eyecatcher on any album. Travis has solid lyrics in the song and reflects on overdoing his nights and experiences in the rap game. The song does seem a little dull at times, and it leaves me wanting more from the duo of Travis and Metro.
Rating: 3/5 Stars
Don't Come Out The House (Featuring 21 Savage)
This is by far one of the most popular songs on the album, 21 Savage absolutely nailed it. Not only does the song pump me up, but it's also extremely unique – 21 Savage whispers a large number of his verses. The difference factor of the song and beat bring it together, it's safe to say the two nailed this one.
Rating: 5/5 Stars
Dreamcatcher (Featuring Swae Lee & Travis Scott)
Swae Lee is known for vibey music and his feature in the song was great. The melody and voice of Swae are unmatched by any other artist on the album, and it pairs well with the smooth snare beat. Lee reflects dancing in the strobe lights, it feels as if you are in slow motion at the nobody's safe tour (even though neither Swae or Travis appeared). Travis Scott raps with meaning in the song, and pairs extremely well with the beat. How could you not like the trio of Metro Boomin, Swae Lee, and Travis Scott?
Rating: 5/5 Stars
Space Cadet (Featuring Gunna)
Good beat, bad lyrics, this song got old quick. I also could barely hear Gunna – which isn't much of a problem considering Gunna has nothing on KP! The song seemed a bit too repetitive for my taste and had me wanting to skip halfway through.
Rating: 1/5 Stars
10 Freaky Girls (Featuring 21 Savage)
21 Savage nailed every song on this album, this beat is so clean, and 21 is too hard! I still can't believe she curved Tiffany for Jess, those lyrics had the whole crowd jumping. 21 Savage seems to pair extremely well with all of Metros beats, I was impressed. The trumpet snare beat was smooth and inspiring – another great song by the two.
Rating: 5/5 Stars
Up to Something (Featuring Young Thug & Travis Scott)
Young Thug proves he's not only good at hitting high notes, he sounded great in the song but seems a little too laid back. Then again, he's Young Thug – anything he does is legendary (hopefully he doesn't read this when we beef). Travis seemed a little left out in the song, and at times the beat seemed a little slow.
Rating: 3/5 Stars
Only One (Featuring Travis Scott)
While this was just an interlude – Travis Scott was inspirational. The song reminds me of his hit album "Rodeo", he sounds classic and his lyrics are deep. Metro put together a basic piano beat, and Travis nailed it. Case Closed, a great interlude.
Rating: 5/5 Stars
Borrowed Love (Featuring Swae Lee & WizKid)
Great beat, but Swae Lee sounded a little too "poppy" for me – shout out to melatonin though. Also, who is WizKid? I'll add an extra star for Wendy Rene and her famous "After laughter comes tears" song.
Rating: 1/5 Stars
Only You (Featuring WizKid, Offset & J Balvin)
I love the latin vibes in the song, the lyrics were fast paced and solid. Anyone can get pumped to this beat, and its great for dancing – believe me I know from experience. Great song, great mixing.
Rating: 4/5 Stars
No More (Featuring Travis Scott, Kodak Black & 21 Savage)
3 of the least personal people in the world come together and make a personal song – it was incredible. Even Kodak reflected on his past, all of them had something to say. Lyrics were great, the beat was great, it was an incredible song.
Rating: 5/5 Stars