NBA Season Quarter-Way Review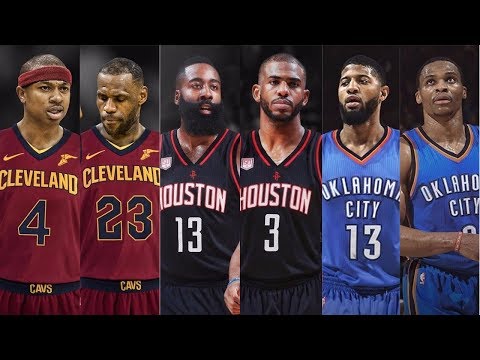 Hang on for a minute...we're trying to find some more stories you might like.
The 2017-2018 NBA has been interesting so far and has been filled with many surprises. The Celtics lost star Gordon Hayward to a gruesome injury in their first game but went on to win 16 straight games with spectacular performances from Kyrie Irving as well as great all around team play. Their young talent has also been exceptional, as Jaylen Brown and rookie Jayson Tatum play more minutes after Hayward's injury.  
Last year's runner up, the Cavs, have struggled early on, heavily relying on LeBron James to play many minutes and carry the team but have recently seemed to have found their strides and are winning games again, despite not having any quality point guards on the team. Derrick Rose has left the team to evaluate his future in basketball, and newly acquired Isaiah Thomas will be out until at least around Christmas.
The Oklahoma City Thunder have struggled badly so far this season, as last year's MVP Russell Westbrook has not been quite as good with his new teammates and newly acquired stars Paul George and Carmelo Anthony are still trying to find their role on their new team. Coach Billy Donovan has been under fire from fans as many call for his job to be taken.
The Detroit Pistons are second in the east early on thanks to rejuvenated play from Andre Drummond which comes to a surprise to many. Avery Bradley has been great on both sides of the ball as well.
The Houston Rockets look like perhaps the biggest threat to the Warriors this year as James Harden has been on an absolute tear as of late and is on top of the MVP race. Chris Paul has also begun to fit into the team.
In the rookie of the year race, Ben Simmons is the clear front-runner as he is already showing consistent, borderline all-star play as a rookie. 3rd Pick Jayson Tatum has been playing starter's minutes in the absence of Gordon Hayward and is already looking like a mature NBA player at the age of 19. Donovan Mitchell of the Utah Jazz has been great this season, averaging 16.4 points in his first 22 games as a rookie. Other standout rookies include, Dennis Smith Jr. of the Mavericks and Lauri Markkanen of the Bulls.  
Photo Credit: http://www.booshsports.com