Student Council Notes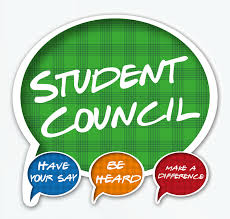 Hang on for a minute...we're trying to find some more stories you might like.
After last week's meeting about Class Wars, the Student Council made their final touches. We concluded that the winner  will get a barbecue and a field day for the second half of a certain day in the year. Sign-ups for the events were held on Thursday and Friday, as the CEO's and representatives went around to CWPs to collect names of participants for the games. After talking about Class Wars, the Student Council began to talk about Christmas at OP, as there is a little under three weeks left until Christ's birthday. On Friday, the Student Council decorated the annual Christmas tree in the DeGaeta lobby, and also in there the Middle School is hosting a drive for the less fortunate children to get some Christmas presents. In the lobby, you can pick up a bear, and on the other side of the bear is the name of a person who wants something for Christmas. Simply just bring in one of the gifts on the back, and you can make the best Christmas gift for one of the less fortunate! Anyways, the Student Council also decided to bring back the 12 Days at Oratory, and it started off with 7th grader Zach Pavlounis getting 3.5 pounds of skittles! The Student Council will continue this for each day of school up until Christmas, with at least 2 kids getting picked from each grade daily for a random prize. On a final note, the Student Council is going to try and incorporate a possible ugly sweater contest, a wrapping paper contest of wrapping a teacher or student, or a decorate the Christmas tree the fastest for the Christmas at OP special. Hopefully, we can look forward to seeing Mr. Maybe look like a present at Christmas!