Featured Class: Driver's Ed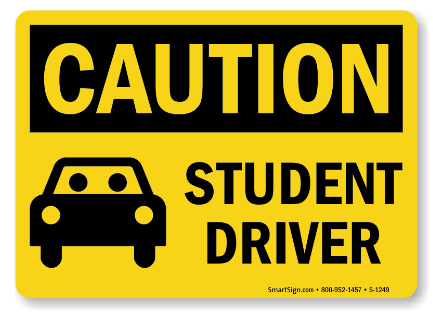 Hang on for a minute...we're trying to find some more stories you might like.
A time honored tradition of all Oratory Prep sophomores is a trip through Mr. Daugherty's Driver's Ed class. For one quarter, each 10th grader has the chance to learn what it takes to get behind the wheel.  From the stipulations associated with probationary licenses to legal alcohol consumption, once an OP student has completed this course, they are well on their way to becoming effective drivers. Not only that, but it's one of their favorite classes too. In the words of Mr. Daugherty, "I know you guys will pay attention in this class because everyone wants to drive."
While the entire eight week course is important, there are a few mandatory lessons that without, getting behind the wheel is not an option.  For example, when passing a frozen dessert truck you are not allowed to go faster than 15mph. Also, a person can not legally idle their vehicle for more than three minutes and would risk facing a $250- $1,000 fine. In addition, while on the subject of large monetary punishments, any type of littering, even throwing a banana peel out the window of a car is worthy of a $1,000 fine.  One of the most important tips that Mr. Daugherty gave his class was that if you miss an exit on the highway, always go to the next exit. He especially emphasizes that a driver should NEVER Turn Around on a highway. Finally, in case New Jersey's climate happens to change to a climate similar to that of Greenland, NJ motorists are permitted to use studded snow tires from November 15th to April 1st. The class is certainly spiced up by seemingly pointless laws and common sense, and it helps to keep you focused and able to absorb all the information you're learning.
On a more serious note, all the students received crucial tips that greatly increase safety and effectiveness on the road.  One of the most looked forward to lessons of the class was when the students had the chance to learn and then practice how to change a tire. The major focal point of the last two weeks of class was how alcohol and driving do not mix.  These two weeks all boil down to a singular point: if you have had alcohol, never get behind the wheel. While on any roadway, make sure you stay with the flow of traffic, don't go too slow, and don't go too fast. Never EVER touch your cellphone while in the process of operating a motor vehicle. Finally, if someone leaves your house while they are under the influence of alcohol, you may be liable to be sued for negligence. Therefore, if someone has consumed alcoholic beverages under your roof, either let them stay over or make sure they are getting in a car with someone who is not under the influence. All of these tips help every OP student stay safe on the road.
Finally, on the final day of class, all students have their big test: the NJ Written Driving Exam. Mr. Daugherty does his best to prepare you for test day, but ultimately it's in your hands. You need a score of 80 to pass and get your learner's permit, and a score of 90 to get a major insurance deduction. You have to study a lot. A certain student (ahem Nick Looney ahem) read the manual cover to cover and earned a 100 on the test. After your test, if you pass, you get a small slip clearing you for lessons. When you're 16, you bring it to a driving school, do 6 hours worth of lessons, and you're finally unleashed on the road with your learner's permit. From here, don't even worry about the process to get your full license  —  it's way too complicated.
Photo Credit: https://goo.gl/g3EZQZ