Meet Mr. Sinden: OP's New History Teacher
Hang on for a minute...we're trying to find some more stories you might like.
This past September, a new teacher joined the Social Studies Department: Mr. William Sinden. He brings excitement and energy to the classroom, and students are happy to have him as a teacher. I recently had the chance to ask him some questions about his background, job, and hobbies.
Q: Where were you born and what high school/college did you attend?
A: I was born in Raleigh, NC. I went to a little school in Raleigh called St. David's then took my talents to Wake Forest University where I ate Chick-Fil-A three times a day and Bojangles for a late evening snack.
Q: What did you do before coming to Oratory Prep?
A: I taught English in Switzerland, was a whitewater rafting guide in NC, tutored writing and literacy in Jersey, taught tennis in NJ and NC, taught history in Winston-Salem but spent most of my adult life struggling with being a Canes fan.
Q: What is it about history made you want to study and teach it?
A: I took a class as a sophomore at Wake all about the "New World." I specifically remember reading accounts of Ponce de Leon's exploration of the New World and having an epiphany history there are a bunch of really cool stories. I tried to explain what I learned to my suitemates in college… they weren't entertained, so I figured I should pursue a teaching career so I can just tell stories all day. It's the best job in the world.
Q: What is your favorite historical time period to teach (ex: American Revolution, Romans, etc.)?
A: The Gold Rush and US expansion West in general. Fascinating.
Q: If you could have dinner with any three figures from history, who would it be?
A: Gabriele D'Annunzio, Teddy Roosevelt, George Custer (but only if his dogs come).
Q: What is the best part about your job?
A: Everything. Watching students take pride in what they learn about history and witnessing them make parallels to what is going on in the world today to what they are learning. But everyday's an adventure and I love it.
Q: Any favorite sports teams?
A: Carolina Hurricanes, obviously, and all Wake Forest sports teams.
Q: What's your favorite hobby?
A: I enjoy cooking with charcoal, the beach and playing basketball.
Q: If you could travel anywhere in the world, where would it be and why?
A: Probably somewhere in the Andes. I think it'd be fun to get lost there.
As you can see, Mr. Sinden is an energetic teacher who all students are happy to have.We wish him all the best as he creates his own story at OP.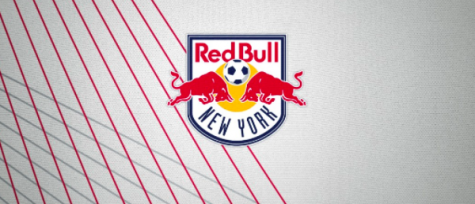 Kyle Roethlin, Staff Writer
Hello, I'm Kyle Roethlin and I'm a member of the class of 2020. As a student here, I am a member of the swim team. Swimming is my favorite sport, as...