Catching Up with Mr. Kallenberg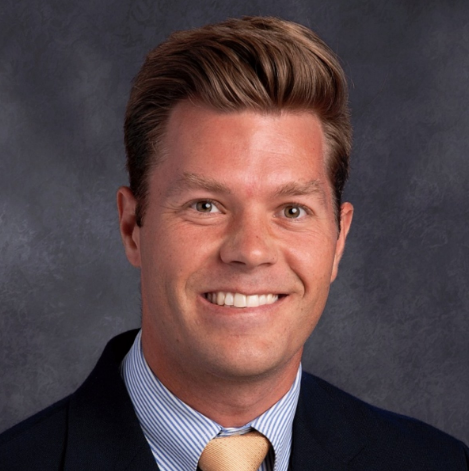 Hang on for a minute...we're trying to find some more stories you might like.
This week, I was able to get a hold of Mr. Kallenberg, a former teacher at OP. I asked him a few questions regarding his time at OP and his new job.
How would you compare your new job to your time at OP?
At my current job, I feel like I am always running around with my hair on fire – it is that kind of pace and urgency to get work done. As a comparison, teaching was like swimming the 500 while consulting is like the splash-and-dash 50. Sprints are nice, a good sense of accomplishment, but the list of sprints is pages long – sprinting all day, every day.
What do you miss the most about OP?
Time. Time to breathe, time to talk, time to enjoy the small things.
What are your predictions for the Swim Team this year?
5th in Conference, 4th in Counties, 4th in Preps, State Finalists for Prep B…maybe even State Champs if we have depth in the middle.
If you could choose another subject to teach, what would it be?
Science. I am only basic, but science is the coolest, particularly environmental science.
Engineering and Architecture are super sweet too – I love humanitarian and appropriate technological design.
What is your favorite OP Memory?
Too many to count – but so much love and so many good memories on the field, at the pool (dryland included), and in the classroom. Definitely, miss the ridiculous stories.
What is something that you have at your new job that you wish you had at OP?
A bigger paycheck.
Who (teacher or student) do you miss the most at OP? (from Mrs. Gribbin)
C'mon man, definitely an unfair and loaded question.
That said, if I am honest, I definitely had the deepest connection with some of the guys I coached – especially the ones that emptied their guts out into their work every day. But all of you guys are like my kids, my family. I love you and miss you all.
Please give my best to the guys and to your family.