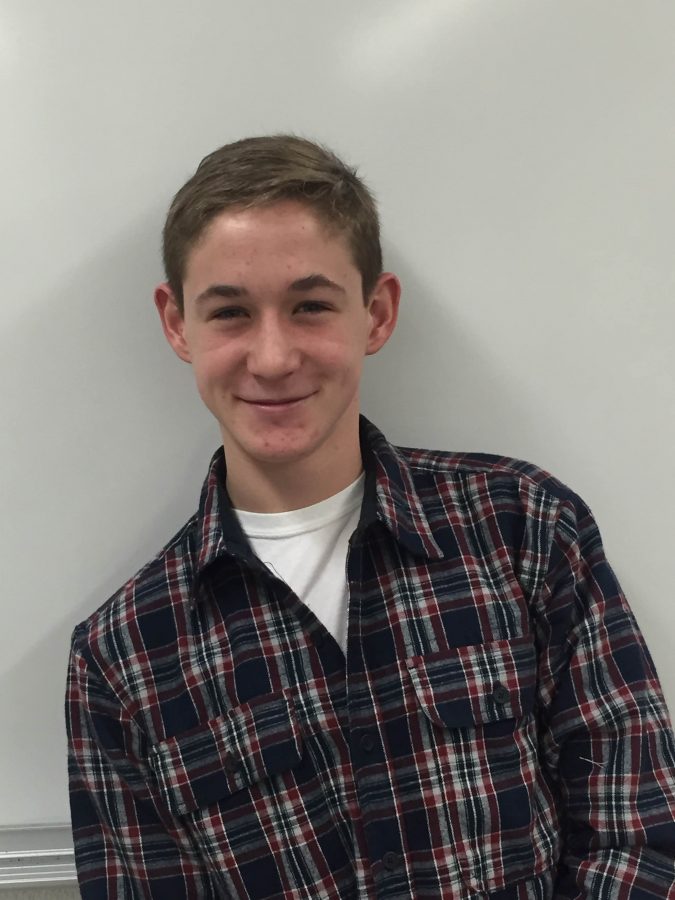 This week, I had the opportunity to catch up with Junior Patrick Heffernan, star of the swim team and recipient of Athletic Student of the Month for December.  I was able to ask him a series of questions with answers ranging from sleep, to Mr Maybe.  Here is what he had to say.
Q: What do you do outside of school apart from swimming?
A: Three things: sleep, eat, and do homework..
Q: How does it feel to win Athletic Student of the Month with your teammates no less?
A:  To be honest, I was very surprised when Mr. McGowan called my name.  It is a great honor and it will be very fun to have that free lunch.
Q: What is the Student Council planning for the OP community?
A: First of all, we have Spirit Week coming up very soon which is always fun.  We are also trying to plan a semi formal for Freshman and Sophomores. Another one of my ideas is a sort of career day where we invite the alumni in to talk to us about their careers.  Finally, we are always trying to promote more spirit in Oratory through leading by example
Q: As a junior, have you started looking at any colleges and have you liked any of those?
A: I would like to swim in college, so I have started my search at schools where I could have a possibility to be in the water.  To do this, I have emailed over 30 coaches to get myself out there.  But, if I had to pick a college right now I would say Boston College or the University of Chicago.
Q: Have you enjoyed your junior year and what differences have you noticed?
A: While Freshman and Sophomore years were very fun, I have to say that Junior year has been the best.  Even though many people say that it is very difficult, I have been able to be successful by locking my phone away while I doing homework and getting a full eight hours of sleep.
Q: Who is the funniest person you know at Oratory?
A: In terms of teachers, I would have to say Mr. Maybe.  As for students, I am torn between Mike Urbinato and Billy Skinner.
Q: What is your favorite class and your hardest class?
A: AP History is definitely my favorite and AP Calculus is definitely the hardest.
Q: Do you enjoy our new building, DeGaeta Hall?
A: Of course I do.  My favorite part is all the windows which gives me a positive boost for my next classes.  Also, the fresh air I get from the walk to the building is a nice break from the classrooms.
Q: Any final thoughts?
A: GO Rams.