Clayton Kershaw's Playoff Struggles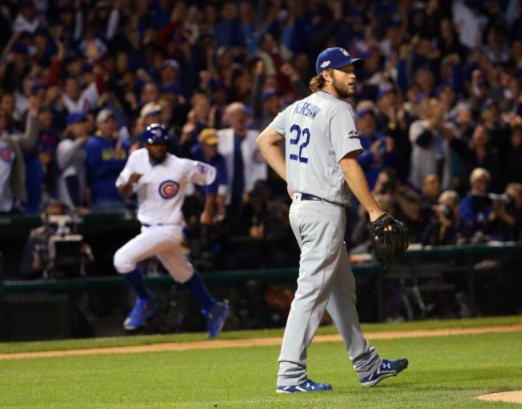 Clayton Kershaw has cemented himself as the best pitcher in baseball. He has a career regular season ERA of 2.37, and is a six-time all-star. He has three Cy Young awards to his name and received the NL MVP award in 2014. Kershaw has been the ace of strong Dodger teams the past few years. However, his teams, while they have reached the playoffs every year since 2012, have had limited playoff success.
During this time, Clayton Kershaw has gained a stigma of being a poor playoff pitcher.
Coming into this postseason, his playoff statistics were largely underwhelming; he had a 2-6 record and an ERA of 4.59. His worst performances occurred in what seemed to be the most pivotal games. For instance, in game six of the 2013 NLCS against the Cardinals, he gave up seven runs in four innings. His team was eliminated in blowout fashion, 9-0. The next year was no better, as he had two loses, again to the Cardinals in the NLDS, giving up 11 runs in less than 13 innings. Games like those pushed for this view of Kershaw, a view that could be changed if Kershaw threw gems this postseason, leading his team deep into October.
2016 was an interesting year for the Dodgers ace. Due to injury, he was only able to pitch in 21 games. He made the most of these games, finishing with a 12-4 record and an ERA of 1.69. When he was injured, he was able to see his team perform at a high level even without his on-field presence. Since the Dodgers hit their best stretch while their top pitcher was on the DL  — imagine how strong they would be once he returned.
In this postseason, the Dodgers drew the Nationals for the NLDS. Although Kershaw did not have his best stuff, giving up 8 runs in his two starts, he picked up two wins and a save as the Dodgers marched into the NLCS. The Dodgers were the underdogs to the Cubs, and here presented the perfect opportunity for Kershaw to put his postseason image aside. In game two, he pitched seven fantastic innings, only allowed two hits in a 1-0 win, though he would be called on in game six to keep the series going as his team was down 3-2. However, the Cubs hit him hard and, with the help of a pivotal error, he gave up five runs, and the Cubs moved on to the World Series.
After this postseason, Kershaw will continue to be known as a poor playoff pitcher. Even though he led his team past the NLDS and threw a great game against the Cubs in game two of the NLCS, it wasn't enough to rid him of this unfortunate title. In his postseason career, Kershaw's pitching has only been mediocre. Outside of a few very poor starts, Kershaw has pitched relatively well, but he has not lived up to the precedent he has set during the regular season. His playoff expectations are so high, and with many of his contemporaries pitching well, specifically Madison Bumgarner, he has been expected to pitch at an unworldly level. In short, Kershaw has not been able to reach the extremely lofty expectations set forth, as his mediocre pitching has not been enough for him and his Dodgers.